Hidden Catholic Collections
Much rare and unique content lies in the archives of Catholic institutions across North America. There reside valuable photographs, letters, diaries, institutional reports, newsletters, oral histories, and many more types of primary source materials documenting the Catholic experience. They reveal the history of Catholic activism, community-building, devotions, education, governance, health care, lived experience, and ministry over the centuries. Yet these materials have relevance for more than just historians of Catholicism. As leading scholars have shown again and again, the history of Catholicism is the history of the American, Canadian, and Indigenous nations that inhabit the continent.  
Accessing materials in Catholic archives can be difficult. Unequal resources hamper the extent to which archivists and librarians can make these materials available for researchers. Tight budgets and large amounts of material can limit collection processing, conservation, digitization efforts, and reading room hours. The COVID Pandemic has added another impediment, making it even more difficult for scholars, students, and those with an interest in Catholic History to travel to these archives. Even in the face of these challenges, archivists and librarians work hard to make these collections available to researchers. 
The ACHA's Hidden Catholic Collections Project asked archivists and librarians to nominate collections in their holdings that they think have high historic value but might not receive as much scholarly attention as they should. By harnessing the power and reach of ACHA's social media platforms and website, we have been shining the spotlight on a new collection each week this year. If you missed a week's posting on Facebook, Twitter, or Instagram, this page will serve as an aggregator of that content. If you think a collection might be helpful to your research or you just see something you like, please reach out to the archivist or librarian to let them know! 
If you have a collection that you would like to highlight or a question about the initiative, please email ACHA Executive Council Member Kyle Roberts (kyleroberts6@gmail.com).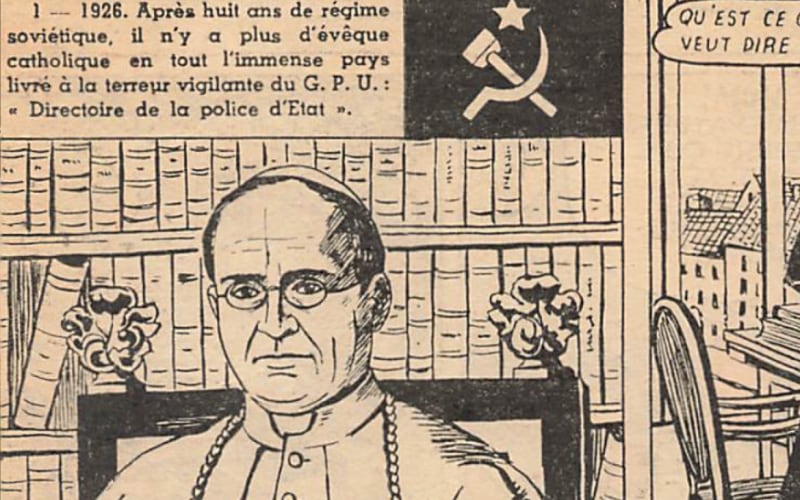 Housed in the Archives of the North American Province of the Assumptionists in the Provincial House in Boston, MA, the Moscow Mission Collection contains correspondence, newspaper clippings, photos, video reels, baptism & marriage certificates, etc. spanning this time period. Due to the destruction of religious documents within the USSR, researchers of the religious presence in the USSR rely on collections outside of Russia, and the Assumptionists' has been considered one of the largest extant collections of its kind.
Read More →