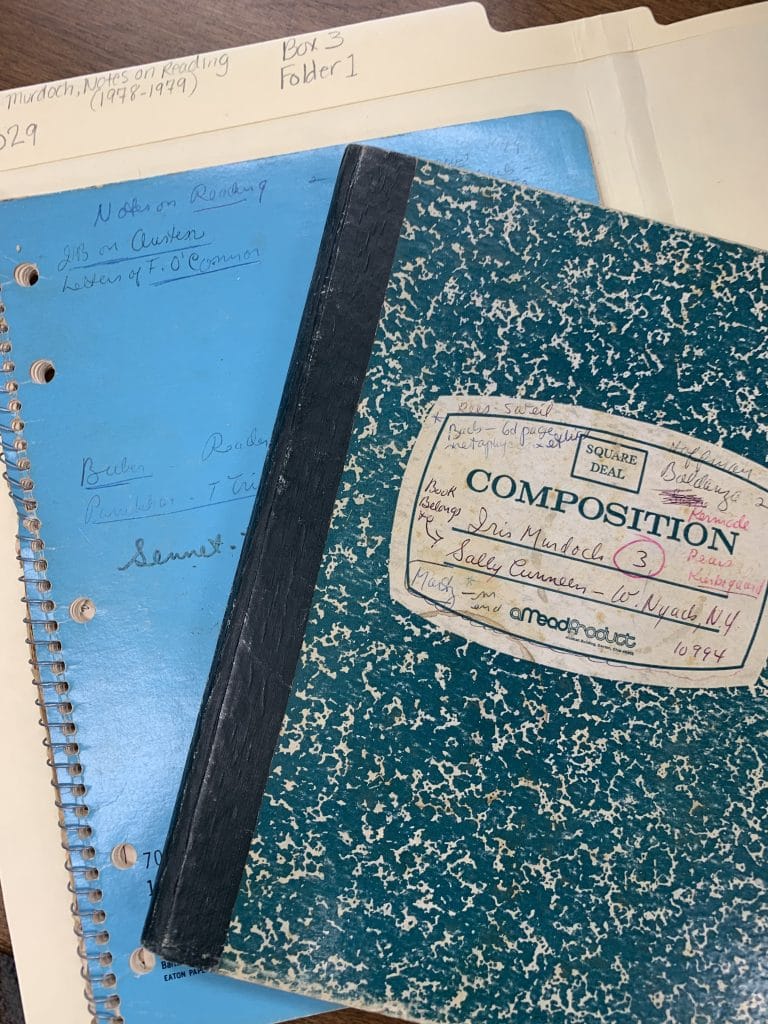 This week's Hidden Catholic Collection is the papers of influential Catholic feminist author and educator Sally (McDevitt) Cunneen held at the Marian Library at the University of Dayton archives.
Included in the 9 linear feet of material in the collection are Cunneen's handwritten journals (1978-2008) which contain research, creative and nonfiction writing, notes on classes that she taught, and some autobiographical writing.
In later journals, there is an emphasis on Catholic and Marian topics, including icons, saints, and Marian book reviews that would provide many avenues for deeper research into the viewpoints of a pioneering Catholic feminist.
In 1950, Cunneen co-founded the ecumenical quarterly Cross Currents and was its associate editor until 1998. Questionnaires sent to Cross Currents subscribers revealed the shifting demographic and interests of women members in the Catholic Church.
In 1986, Cunneen offered a revisionary feminist critique of marianology with her landmark volume In Search of Mary: The Woman and the Symbol, arguing Mary could bring people together with her presence as a reminder of the holy in daily life
Other materials include papers for talks, articles, correspondence, research materials, and some creative writing, such as this quote from a draft of her speech titled "The Unity of All Women" from the 1972 Leadership Conference of Women Religious
Learn more about Cuneen's life and work in this article by Marian Library Archivist Kayla Harris.
Contact:

Marian Library
Roesch Library
University of Dayton
300 College Park Dr.
Dayton, Ohio 45469-1360

---