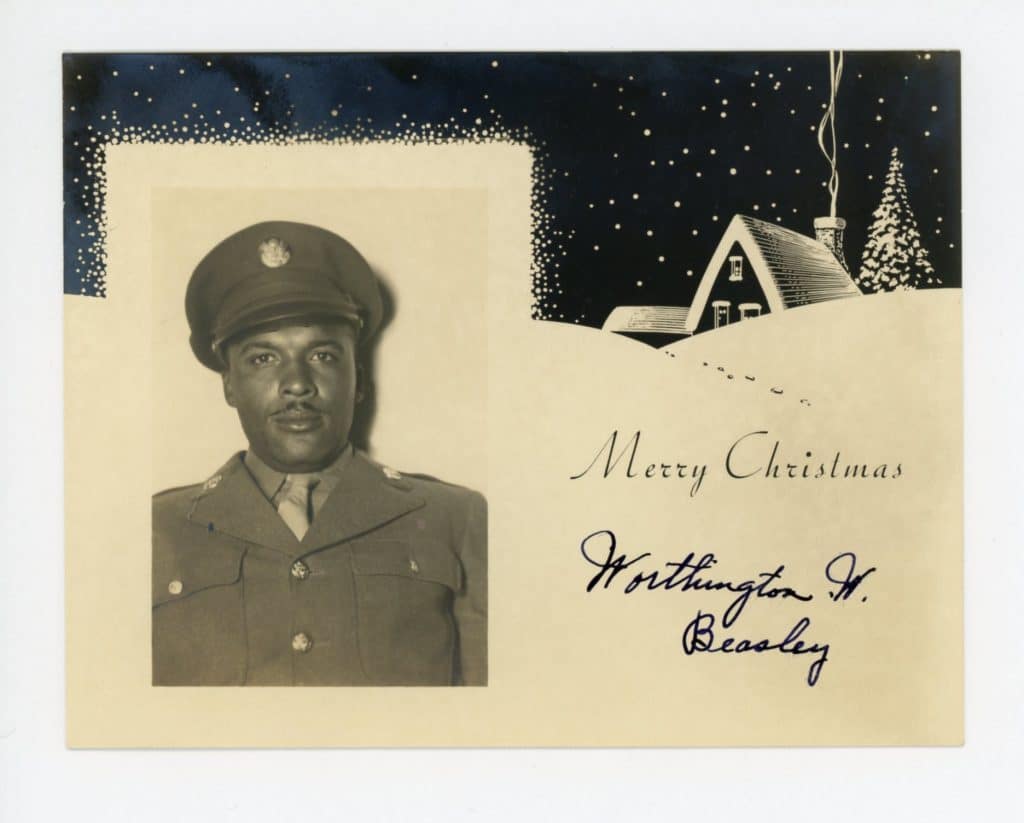 In January of 1941 Sr. Madeleine Sophie, Dean of Xavier University of Louisiana, began a correspondence with former students who had joined the Army to serve during World War II. Sr. Madeleine Sophie left Xavier in the summer of 1942 and was replaced as Dean by Sr. Mary Frances, who also took over the correspondence with the soldiers. 
In their letters the Sisters would inform the soldiers of the latest happenings on campus, forwarded a copy of The Xavier Herald, encouraged them to attend Mass, and requested that they write back describing their activities as soldiers and to send a photograph of themselves in uniform. They dutifully did so, describing where they were, their training, and informing the Sisters that they were either attending Mass or would do so as soon as they could find one to attend. Many continued their correspondence even after being sent overseas, describing various Pacific islands, Italy (especially Rome,) and Paris. All were grateful for the letters from home and they expressed pride in serving and fighting for their country, although there were some references to racial prejudice. While aware of the deadly possibilities, they were overwhelmingly positive in their outlook and hopeful for their future. There were also some ten women, either Army nurses or in the Women's Army Air Corp (WAAC, later WAC), included in this correspondence. 
As a whole, there is correspondence from 271 soldiers in this collection (Last names A through I.) The collection includes some 1,800 letters, photographs from 46 soldiers, and 115 postcards (primarily Holiday greetings). There is also a large correspondence through "V Mail," or "Victory Mail." V Mail was soldier's mail that was photographed and transported on thumbnail sized images on negative microfilm. The negatives were then printed at 60% of the size of the original document, thus saving tons of shipping space that was then used to ship war materials. 
The collection is currently in the process of being digitized by an archives student assistant, so keep on the lookout in our Digital Archives.
The Finding Aid can be found here.
---
Contact
Vincent Barraza
Archivist & Digital Preservation Librarian
Xavier University of Louisiana Archives & Special Collections
University Library
3rd Floor – Room 319
New Orleans, LA 70125
504-520-7655
[email protected]
[email protected]
---
Photos