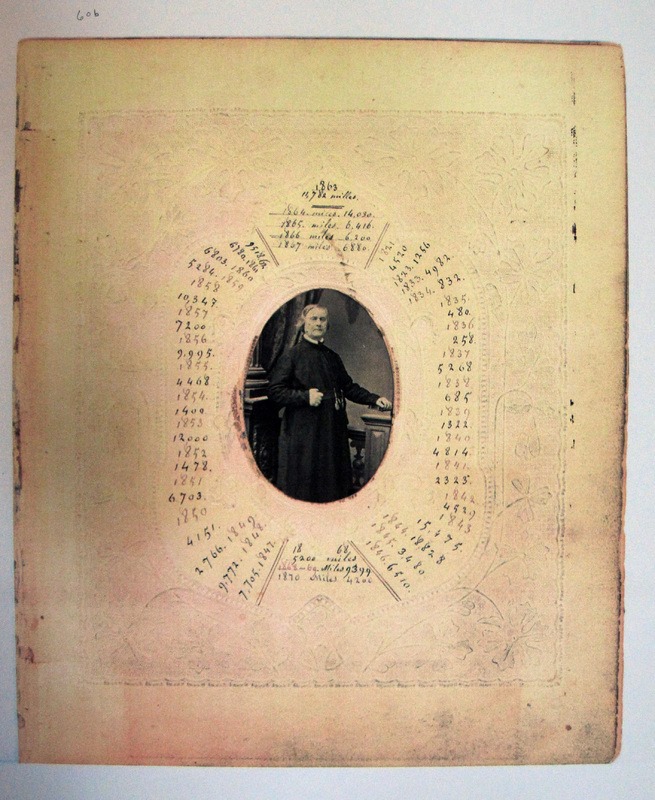 This week's Hidden Catholic Collection is the digitized Moses Linton album at the Jesuit Archives & Research Center, providing a trove of information about nineteenth century Indigenous and European experience of Catholicism.
Located in St Louis, the JARC houses the collective memory of fourteen past and current administrative provinces of the Society of Jesus in the United States. The archive holds 10,000 linear feet documenting the work of North American Jesuits.
Numbering over 200 pages, the Linton Album chronicles the work and travels of Fr. Peter De Smet from 1821 to 1871. This image records the miles logged annually by De Smet as he travelled west to the Rocky Mountains and east to Europe from his base in St. Louis.
The album contains a wealth of Native American linguistic material, including biographies of converts from the Rocky Mountain Mission; alphabets; and translated devotional works such as Canticles in Osage or a Hymn to the Virgin Mary in Potawatomi.
One linguistic highlight is the Lord's Prayer in 18 Indigenous languages.
Many paintings by Matthew Hastings throughout the album document various aspects of Native American secular and spiritual life, albeit from a settler colonial perspective. Rich materials to be read against the grain.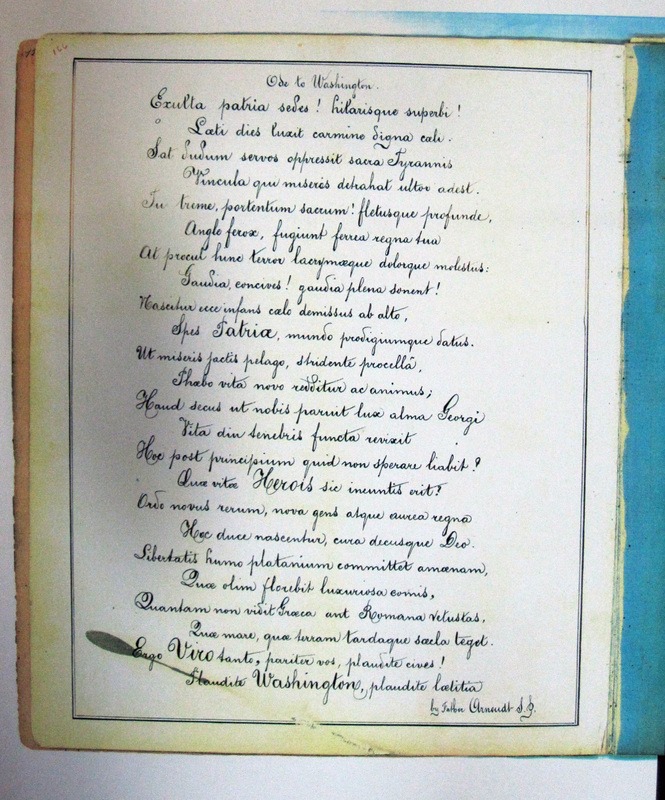 De Smet was among the first Jesuits following the Restoration of the Order in 1814, following its near global Suppression in 1773. Both are commemorated in this rare musical work as well as in the many biographies of fellow Jesuits in the album.
Finally, An Ode to George Washington – in Latin – reminds us of the transnational experience of exiled European Jesuits in North America like De Smet, who spent their lives crossing and dwelling.
Contact:
Jesuit Archives & Research Center
3920 West Pine Boulevard
Saint Louis, MO 63108
jesuitarchives.org
[email protected]
314-376-2440
---