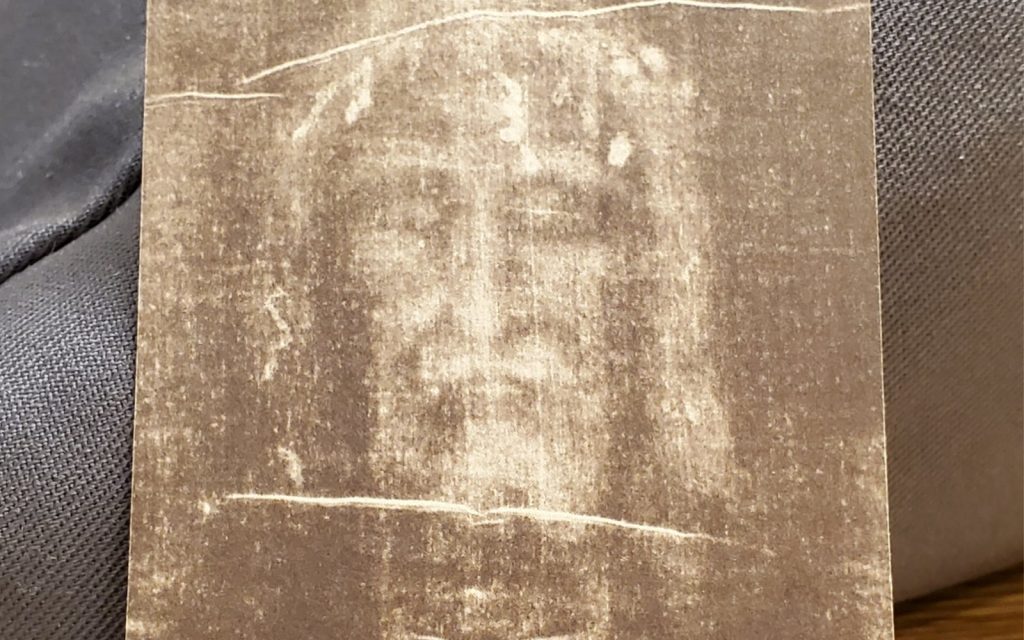 Our #HiddenCatholicCollection this week highlights a collection held in the Redemptorist Archives in Philadelphia about a devotional object which has managed to captivate pilgrims and skeptics alike: the Shroud of Turin. 
Devotional objects are not always public or grandiose, but this cannot be said of the Shroud of Turin. Assumed by believers to be the burial cloth of Jesus, it has been the subject of considerable study. In the Redemptorist Archives in Philadelphia lies an important collection on the Holy Shroud, which is comprised of books and manuscripts, microfiche and art work relating the Shroud's long and checkered history. 
Begun by Father Edward Wuenschel, C.Ss.R., who was taken to Turin by a classmate in Rome, he became a fervent devotee of Shroud studies and began collecting everything he could find on the subject. His expertise grew and so did his collection. Eventually younger confreres enlarged it and placed it alongside an office of the Holy Shroud Guild at the former Redemptorist Seminary of Mt. St. Alphonsus in Esopus, New York. When the seminary closed, the Shroud collection was transferred to the care of the archives in Philadelphia. 
After a century of acquisition, the Holy Shroud collection is still increasing, most recently with the accession of a new book by Andrew R. Caspar, An Artful Relic: The Shroud of Turin in Baroque Italy (Penn State University Press, 2021), which made use of the Wuenschel library.
---
Contact
Patrick Hayes, Ph.D.
Redemptorist Archives of the Baltimore Province
c/o St. Peter the Apostle Rectory
1019 North Fifth Street
Philadelphia, PA 19123
215-922-2871
[email protected]
redemptorists.net/redemptorists/archives/
---
Photos