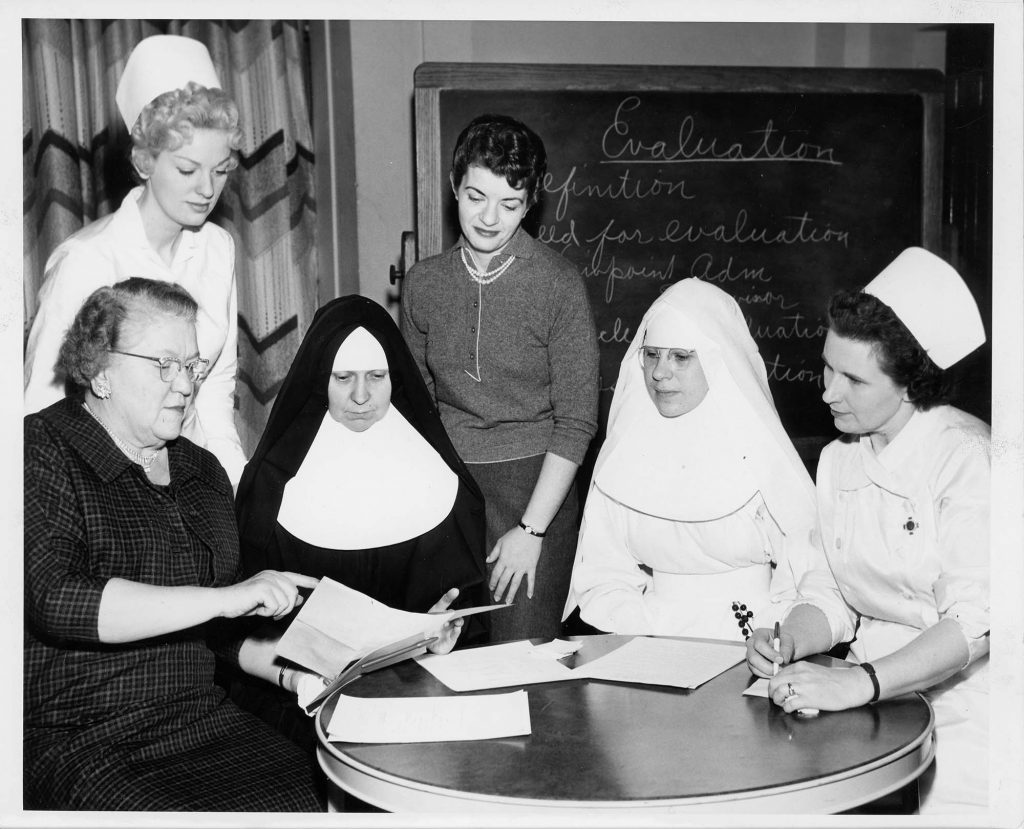 This week's Hidden Catholic Collection reminds us of the central role nuns played in early healthcare by founding of hospitals and nursing schools through the St. Bernard Collection, which documents St. Bernard's School of Nursing, the forerunner today's Niehoff School of Nursing at Loyola University Chicago. The collection is held iin the Loyola University Chicago Archives.
These records include 30.61 linear feet of administrative records, correspondence, photographs, publications, films, audio reels, and scrapbooks for the hospital and nursing school founded by the Religious Hospitallers of St. Joseph in 1903.
Within two years of their arrival in Chicago, the RHSJs opened St. Bernard's Hospital on the south side. Until 1973, the hospital's administrator also served as the Community's superior.
The religious community that ran the hospital grew from the original seven sisters who arrived in 1903. Their papers, written in French and English, document the community until its closure in 2014.
The RHSJs founded St Bernard Nursing School in 1906 and by 1913 became the first to affiliate with Loyola University Chicago. Over 1500 nurses graduate from the program over 66 years.
Contact:
Loyola University Archives
Cudahy Library Room 218
1032 West Sheridan Road
Chicago, IL 60660
[email protected]
773-508-2661
---