Baylor University
Candidate for Graduate Student Representative, 2022-24
---
Candidate statement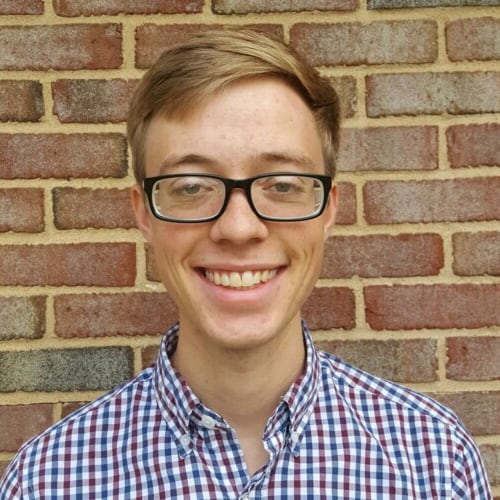 My name is David Roach, and I am a fifth-year PhD candidate in the Department of History at Baylor University. In my dissertation, I focus on the printed discourse of Catholics in the Upper and Lower South, a wide set of sources ranging from almanacs to apologetics and featuring some of the most notable American Catholic writers of the nineteenth century, including John England, Martin John Spalding, and Anna Hanson Dorsey. By reconsidering these authors as Southern Catholics—a group little studied by scholars of American Catholicism or the American South—my research seeks to shed new light on how an important group of American Catholics understood progress, republicanism, capitalism, and slavery before the Civil War.
I am honored to be nominated for the position of the Graduate Student Representative of the ACHA, an organization whose commitments to the study of American Catholicism and support of graduate research have enriched my own work. As a member of the American Catholic Historical Association for the last two and a half years, I received a Summer Research and Writing Grant that funded the digitization of archival materials important for my dissertation that had become inaccessible because of the pandemic. And even though Covid prevented me from attending my first-ever ACHA conference in 2021, I have experienced the collegiality and charity of ACHA members who I have been in communication with over the past two years.
As the Graduate Student Representative, I would look forward to the opportunity to represent the concerns and interests of graduate students to leadership in the ACHA. The last year and of half has brought burdens and trials for all of us, but the suspension of in-person academic conferences and the closure of archives has presented graduate students with their own set of professional difficulties, hampering their ability to form, extend, and strengthen scholarly networks. Serving as the representative, I will pay particular attention to helping strengthen and create new opportunities for graduate students to connect to the ACHA, both the organization and scholars within it. 
---
CV
Roach CV