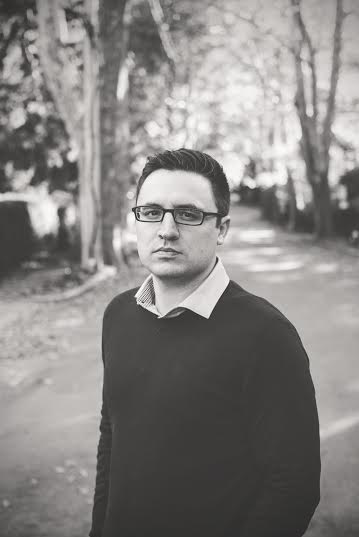 ACHA President Liam Matthew Brockey with the advice and consent of the Executive Council has appointed Mr. Peter Cajka, doctoral candidate at Boston College, as the first Graduate Student Representative to the Executive Council of the American Catholic Historical Association.
This appointment is effective immediately with Cajka serving a two-year term, ending Fall 2018.
In announcing the selection of Cajka to the Executive Council (EC), President Brockey noted that "the ACHA wanted to involve a new generation of scholars in the Association, providing them the opportunity to grow personally and professionally."  In addition to serving on the EC, Cajka will function as a liaison between the fellow graduate student members and the larger ACHA community.  According to ACHA Executive Secretary-Treasurer, Bentley Anderson, S.J., "The hope is that Peter and his colleagues will contribute to the growth and expansion of the Association among students of Catholic history, regardless of field of research or focus."  The initiative to include graduate student representation on the EC, Anderson noted, began under the administration of Daniel Bornstein, developing under Angelyn Dries's leadership, and coming to fruition in Brockey's term.  A second Graduate Student representative will join Cajka in Fall 2017 through the usual ACHA election process.
Peter Cajka, a native of Akron, Ohio, earned his Bachelor of Arts degree in History from the University of Dayton in 2008, his M.A. in History at Marquette (2010), studying under former ACHA president Steven Avella.  Presently, he is working with James O'Toole at Boston College, focusing on the development of the American Catholic conscience in the twentieth century.  Since 2010, Cajka has been involved with the ACHA both as a graduate student member and as member of the Website Committee.  In 2014, he received an ACHA Graduate Student Summer Research Grant.  His academic and scholarly career, so far, has resulted in several research grants, including a 2014 ACHA Graduate Student Summer Research award.  For the past two years he has been a Fellow at the Clough Center for Constitutional Democracy at Boston College.  His article "Riding with St. Paul in the Passenger Side: The Archdiocese of Milwaukee enter the Automobile Age, 1920-1965", American Catholic Studies, (Summer 2010) was selected as the winner of the Catholic Press award for Best Featured Article in a Scholarly Magazine in 2011.