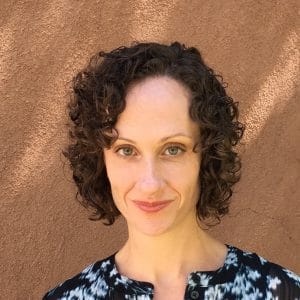 Greetings to members of the American Catholic Historical Association! I write as the season is starting to turn; here in New Mexico the air smells like roasting chiles, and the acequias (irrigation ditches) remain full of water as farmers harvest. It also means that it's time for another quarterly update on our work at the ACHA, and there is much to report.
The most exciting news this month is that the ACHA has a new website!  The address is the same as ever, at achahistory.org, but our "web guru" Andrew Metzger has worked hard to give the site a complete overhaul. When you visit it (and I hope you will!), you'll see a fresh design as well as new features, including an online donations page, and a rotating news feature, which currently introduces our summer research grant recipients.
The new ACHA website also makes it easier than ever to register for our annual conference, and I'm happy to report that conference registration is now open. As many of you already know, the ACHA conference will be held January 3-5, 2020 in New York City. On the meeting website, which is an easy click from the ACHA homepage, you'll find a link to the conference program, as well as information about accommodations (this year's official conference hotel is the Sheraton New York Times Square).  You'll also have opportunity to register for several very special events we have planned for New York City. This year, in addition to twenty-five panels featuring nearly one hundred participants, the ACHA is hosting a site visit to the archives of the Archdiocese of New York and St. Joseph's Seminary, a clarification of thought gathering at the Maryhouse Catholic Worker, and a Saturday evening mass at the historic St. Francis Xavier Church, followed by a special social at the nearby Old Town Bar. I encourage members to register for the conference at your earliest convenience—I'm looking forward to seeing so many of you there!
In addition to website development and conference planning, the ACHA officers and staff, as well as different ACHA committees, have all been hard at work. This summer we were joined by Samantha Highlands, our new part-time administrative assistant. Sam comes to the ACHA from Mount Saint Mary's University, where she works closely with our executive secretary-treasurer Charles Strauss. Her help has been really valuable; she's off to an incredible start in the position. The ACHA prize committees have nearly completed work selecting recipients for the several awards offered by the ACHA every year (expect a full announcement of award winners later this fall, followed by a celebration of their achievements at the presidential luncheon in New York City). I'd like to remind our younger members that the deadline for the John Tracy Ellis dissertation award is quickly approaching on September 30. Application details for the award can be found on the ACHA website. Please spread the word!  And to all members: please keep a lookout– in the next couple of weeks you'll be receiving information about this year's ACHA elections.
Finally I'd like to share a quick announcement that will be of interest to ACHA's membership. Our friends at the Curran Center for American Catholic Studies at Fordham University are excited to announce the first annual competition for the New Scholar Essay Prize for Catholic Studies in the Americas. Like the Ellis award, this is an incredible opportunity for scholars in the early stages of their career.  More information, including submission details, may be found here.  The submission deadline in February 15, 2020.
That's all for now. I wish each of you a productive and pleasant fall season, and I look forward to being in touch again as our conference gets closer!
Kathleen Holscher
ACHA President (2019)