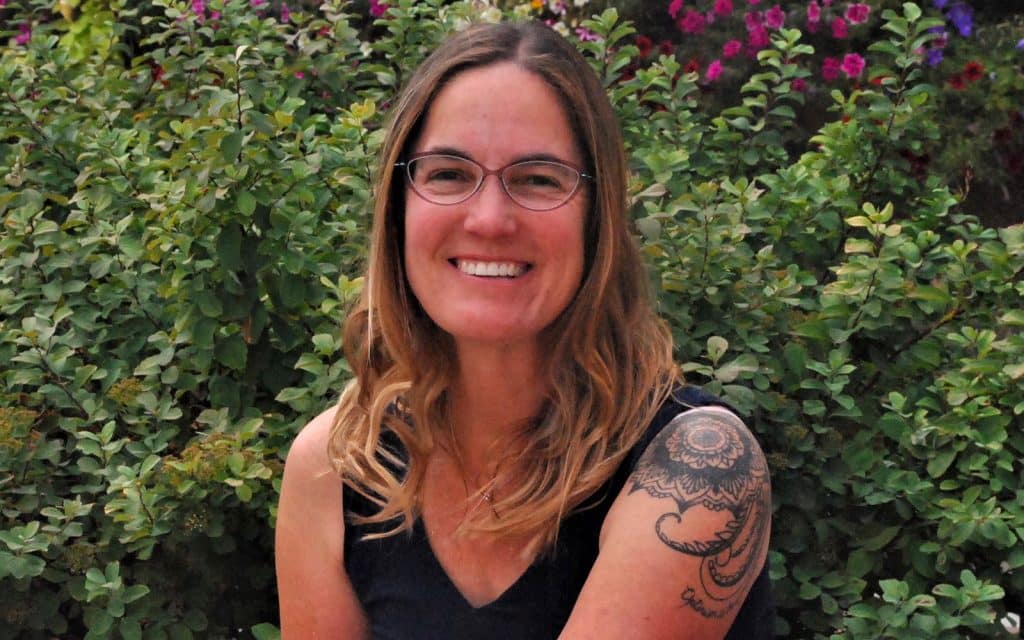 The American Catholic Historical Association is honored to bestow the 2022 Distinguished Teaching Award to Dr. Kristy Nabhan-Warren, for recognition of excellence in teaching and mentoring in the field of Catholic history.
We are thrilled to recognize Dr. Nabhan-Warren for her extraordinary work. At every level, from the undergraduate classroom and Ph.D. mentoring at the University of Iowa, to her detailed letters of recommendation, review, and promotion to support young scholars, to her mentoring new authors' emerging scholarship with her UNC Press book series, "Where Religion Lives," Dr. Nabhan-Warren's teaching makes a difference at every level.  Her generous, joyful encouragement of scholars of Catholicism making their way in the field is a gift to scholars of Catholicism. As one of our committee members put it, "Kristy is just a phenomenal mentor."
Perhaps most striking is Dr. Nabhan-Warren's consistent use of her own considerable success in our field at the service of students, always reaching back with an outstretched arm to support the work of the next generation. She has expanded our understanding of classroom education, research, and scholarly life to be more capacious and inclusive. It is wonderful to honor Dr. Nabhan-Warren with this award on behalf of a scholarly organization she has served so generously.