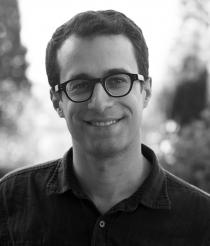 Andrew D. Berns, assistant professor of history at the University of South Carolina, was awarded the 2016 Howard R. Marraro Prize for The Bible and Natural Philosophy in Renaissance Italy (Cambridge University Press, 2015)
In a fascinating recreation of the intellectual world of 16th-century Italy, Andrew D. Berns focuses on the relationship between the Bible and natural history, and how Christian and Jewish doctors at the time were actively engaged in studying the Bible as both a religious text and a source of scientific and medicinal knowledge.  The book also highlights how Jewish and Christian doctors worked together and exchanged ideas on matters pertaining to both medicine and religion.
The Howard R. Marraro Prize is given annually to the author of a book that is judged by a committee of experts to be the most distinguished work dealing with Italian history or Italo-American history or relations. It is named in memory of Howard A. Marraro (1879-1972), who was a professor in Columbia University and the author of more than a dozen books on Italian literature, history, and culture.