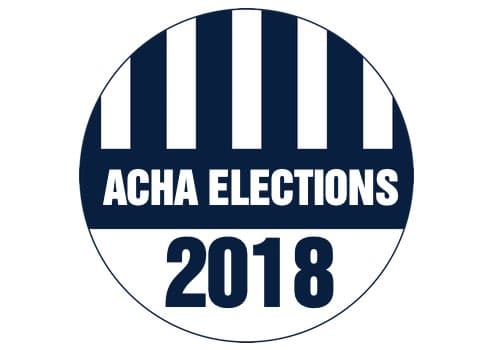 The Elections Board Committee is pleased to present the candidates for elected office. This year, members will vote for two regular positions on the Executive Council; one graduate student representative; and for vice president, who takes office in 2019 and will accede to the presidency in 2020.
Voting for the 2018 ACHA elections will be held online October 25 through November 8, 2018. All members will receive an e-mail on October 25 with a link to our online ballot and instructions on how to vote. If you have any questions about voting, please e-mail vote@achahistory.org.
Each candidate has provided a statement and a CV; they are viewable by clicking on a candidate's name. We encourage you to review the materials that the candidates have submitted.
---
Meet the Candidates
Candidates for Vice President
---
Candidates for Executive Council (seat A)
---
Candidates for Executive Council (seat B)
---
Candidates for Graduate Student Representative