Catholic Historical Review: Summer 2016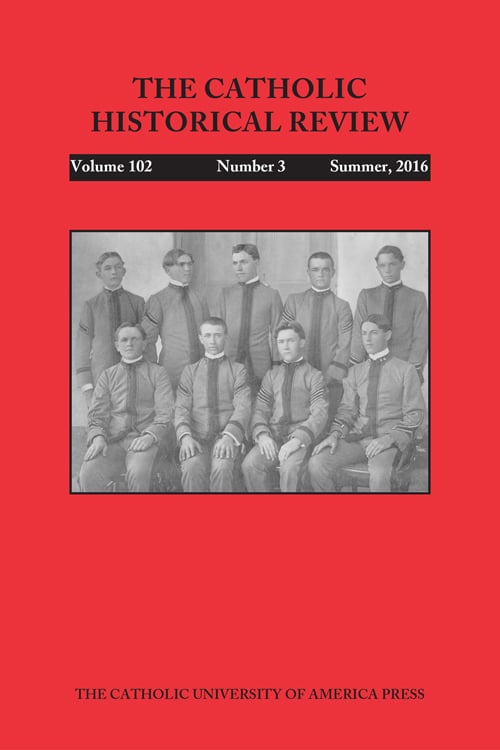 This is an overview of the Spring 2016 issue of the Catholic Historical Review. The full issue is available to members.
---
Full issue
Members: Click here to read the full issue.
Back issues
Click here for a listing of and access to previous issues of the Catholic Historical Review.
---
Issue highlights:
The First Nunnery in Manila: The Role of Hernando de los Ríos Coronel

John N. Crossley and Sarah E. Owens

What the People Want: Popular Support for Catholic Reform in the Veneto
Marching in Step: Patriotism and the Southern Catholic Cadet Movement

R. Eric Platt, Melandie McGee, Amanda King

James Molloy and Sales of Recusant Books to the United States
Book Review: Dissolving Royal Marriages: A Documentary History, 860–1600 by D. L. d'Avray
Book Review: Book Review: The Long Shadow of Vatican II: Living Faith and Negotiating Authority since the Second Vatican Council ed. by Lucas Van Rompay et al.