Catholic Studies Begin Here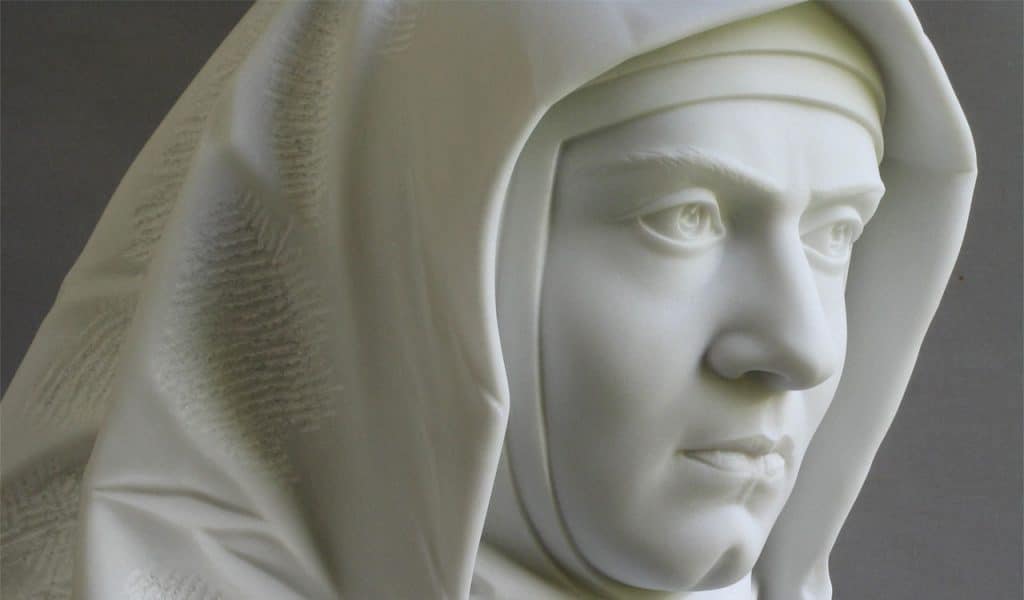 Edith Stein statue at the Walhalla, Regensburg, Germany
ACHA membership is a must for anyone serious about Catholic studies. Since 1919, the American Catholic Historical Association has been America's leading organization dedicated to discussion, debate, and study of Catholic history in the United States and around the world. For nearly a century, the ACHA has been the intellectual center of Catholic studies and the home of America's leading scholars of Catholic history. Whether on the Internet, in your mailbox, or at ACHA's meetings and conventions, ACHA membership opens the doors to a world of access and information unparalleled in the field of Catholic studies and unavailable anywhere else.
Membership fees:
Regular membership: $60 per year

Students: 

$30 per year
Emeritus membership: $40 per year
Full professors: $70 per year
Join the ACHA now or read on to discover the many benefits of ACHA membership
Subscription to the Catholic Historical Review
Published quarterly, the Catholic Historical Review is the flagship publication of the American Catholic Historical Association. Published by the Catholic University of America, the CHR is the only academic journal in the English-speaking world dedicated to the history of the universal church that is published under Catholic auspices. Every issue includes articles, critical reviews, and analyses that comprise the highest level of research and writing in the field of Catholic studies.
All memberships include a subscription to the electronic issue of the CHR; memberships that include a hard copy are available for an additional $40.
Full access to ACHAhistory.org
ACHAhistory.org is the hub of Catholic studies on the Internet. It is a community of scholars, an indispensable research tool, and the first place to go for news, features, and articles about Catholic studies. ACHA members receive full access to ACHAhistory.org, where they can access the online edition of the Catholic Historical Review, apply for grants and awards, register for events, and keep current with the latest happenings in the world of Catholic studies and at the ACHA.